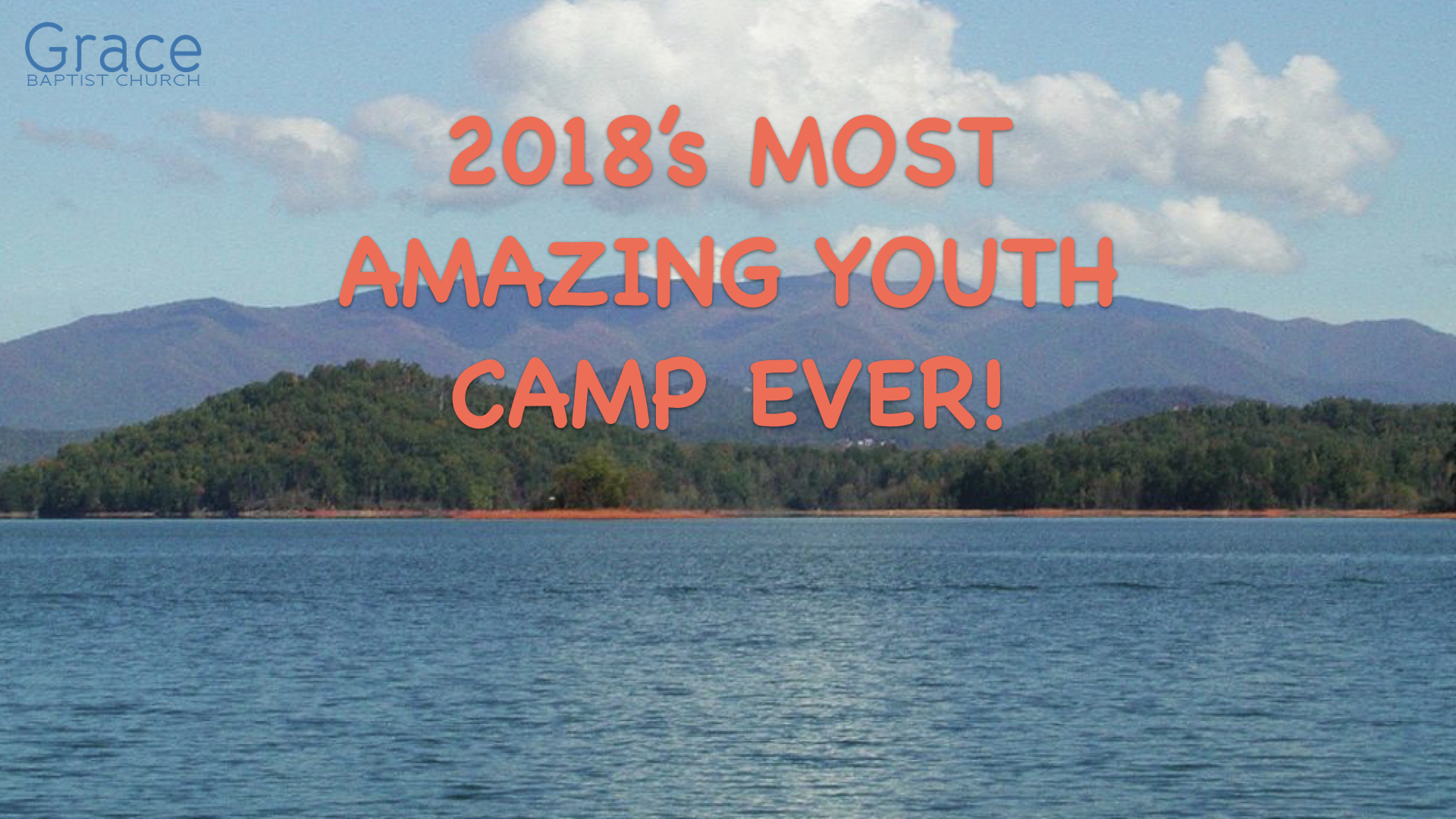 Details:
What: Youth camp focusing on fellowship, fun, and going deep into God's word.
When: June 4th - June 8th 2018
Where: Lake Chatuge (Hayesville NC)
Who: For Students entering 4th grade up to 12th grade.
Cost: *$150 *(If registered by 4-30-18, $200 after)
Campers can look forward to one of the most amaing places on earth. We are going to take time to treasure our God and have fun in His marvelous creation. We will be camping out under the stars and aparticipating in some amazing activities.
(Cost does not include lunch to and from camp. (Please bring extra money)